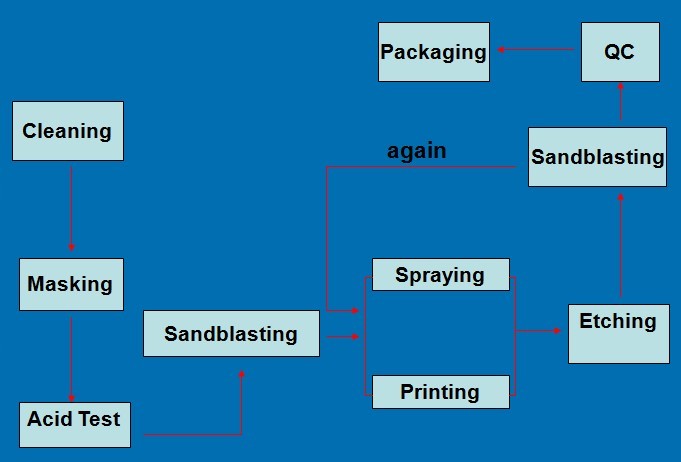 Yuan Su Mold Texturing LTD to supply you mould texture in China. Please contact with us if you need to purchase plaques for designing pattern appearance of parts or you have specific grain inquiries. We will give you more high cost-effective services.
Using the sandblasting machine to blast on surface of the mold with proration fine sand The surface becomes matt effect to achieve adjusting gloss or reduce the gloss.
It applies to: High-precision electronics products, such as: Printer, Camera, etc.
Using the spray machine to blast the ink on surface of the mould for the basic pattern, then mold texturing. Noting the complex spray pattern need more times to repeat process.
It applies to: Automobiles, Electronics, Appliances, Furniture and other exterior plastic products.
Using the acid chemicals to texturing on surface of the moulds to achieve the effect of VDI 3400 pattern, EDM finish, EDM texture or EDM surface. We can do grain number of VDI 3400 Ref.: No.18/ No.21/ No.24/ No.27/ No.30/ No.33/ No.36/ No.42/ No.45
It applies to: High-precision electronics products, such as: Printer, Laptop monitor, etc.
We can according to customer requirements to design in different effects, not only beeline, interrupt line but also depth, gloss which multiple and complex style.  Superfine line and the seam area of jointing technics are great challenge for texturing technics.
It applies to: Automobiles CD, iPhone & iPad case, Laptop, etc.
Mainly with more than two or multilayer pattern and also need technology of sandblast and spray pattern more times to be stereoscopic leather pattern. It requires very precise technics for jointing the seam area of pattern on the mold.      
It applies to: Automotive interiors parts,  such as: Instrument panel, Door panel, etc.
It is similar to leather pattern processing and it can be more regularity and friction on parts surface . It also can make product more stereoscopic and sensuous.
It applies to: iPhone & iPad case, Tool handles, Laptop, Switches, etc.
Please our global customers to know more details about About Us, Pattern R&D, Draft Angle. Welcome you to purchase plaques and to check our pattern approved for your mold design.